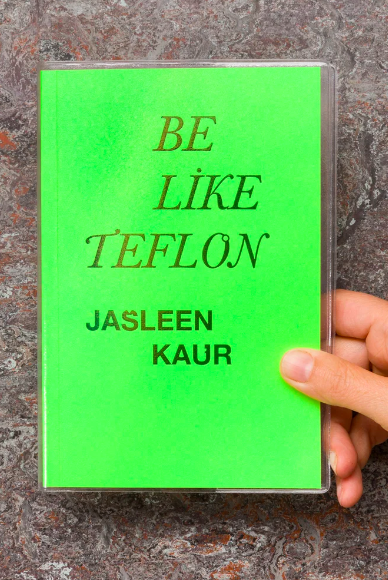 'Be Like Teflon' was commissioned by Panel for Glasgow Women's Library. In a collection of conversations between women of Indian heritage living in the UK, arise themes of labour, duty, sustenance and loss. Here we find a place for their histories, experience and strength. Through the simple act of listening, over a hot tava or plate of food, begin acts of solidarity and self-nourishment.
This publication received support from Creative Scotland and was produced by Panel. It is co-published by Glasgow Women's Library and Dent-De-Leone.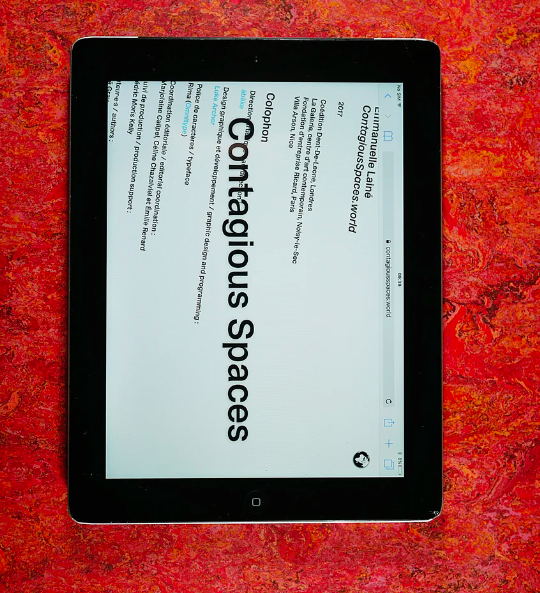 Contagious Spaces is the first ever monograph by Emmanuelle Lainé. Designed as an extension of the artist's work—known for scrambling the reading tracks through the entanglement of several media within immersive installations—this digital platform in constant evolution plunges the viewer into the production process on display in her œuvre.
A geographical map informing of the current position of the web visitor leaves place— in only a few clics—to a series of images and texts, then to large-scale images of high resolution quality. The latters, once stuck to the exhibition wall or used as communication image before the public opening, are here offered true to scale as a canvas in the web. Emmanuelle Lainé keeps on creating, this time through the publication object, a complex cognitive space where several times exist simultaneously and resolve themselves in the (web) visitor's point of view.
www.contagiousspaces.world

Author / Editor: Emmanuelle Lainé
Texts by Zoë Gray, Ralph Rugoff and a Conversation recorded on 13 May 2016 during the installation of Emmanuelle Lainé's exhibition at the Villa Arson in Nice, France, with Céline Chazalviel, Emmanuelle Lainé, Éric Mangion, Émilie Renard and Maki Suzuki.
Art Direction: Åbäke
Design and development: Luke Archer
Year: 2017

Price: free but you need access to internet

Pages: NA

ISBN number: NA

Weight: NA

Width: depends on your viewing device 
Height: depends on your viewing device

Language: English and French

Cover: NA
With the support of Fondation d'entreprise Ricard and Cnap for digital publications.